 About Us
---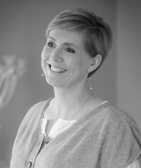 After I had obtained my engineering degree, I offered the customers my services, then I was able to practice my business skills. I exercised my technical skills by working in provisions of service. Rigorous and organized-natured, I always knew to combine my skills with my taste for the communication and the customer relationship. Furthermore, I always ensure all my missions with a high quality of services.
Today, I bring my expertise and my sense on the organization to the realization of top-of-the-range receptions in the French departments of Seine et Marne and Marne, but also in all France.
As a wedding planner, the bride and groom entrust to me the organization of this single day of their life.
The mission of Laura Z Organisation Brie Champenoise is to turn your moments of emotions into single, festive and marvelous events, but especially in your own image !
The Film
---
Our Expertise
---
A team of professionals are at your service to transform your private event into an exceptional moment.
Laura-Z Brie-Champenoise promises you an exceptional moment, a day under the sign of amazement, elegance and serenity.
We listen to you, it is your event. By combining your expectations, your wishes and our expertise, we contribute together to make your reception into a page of your memorable and extraordinary life.
In order to reach this aim, our providers are selected carefully and they have a real talent in their field. Thus, we do everything possible : listening, organization, expertise, selection, negotiation for the concretization of this single and prestigious moment.
Our commitments
---
For your wedding's organization or private reception :
- Confidence : respect of your budget,
- Transparency : clear and precise fees,
- Creativity : unusual and exceptional moments,
- Availability : a real perpetual accompaniment,
- Assurance to work with efficient experts of private receptions and weddings. It's important to know that no decision will be taken without your agreement.
We will be with you to advise you, organize and coordinate the preparation of your engagement, wedding, PACS, baptism, communion, bar mitzvah, birthdays…
Brie Champenoise
---
Blazing, sumptuous, single, royal, imposing… are qualifiers used to describe the architectural and natural heritage of Seine-et-Marne and Marne.
Then why not bind your history to theirs by carrying out your amazing wedding.
Lands of exchanges, Seine-et-Marne and Marne open to you their oasis of experiments and meetings, their paradise of quietude, their soils gorged with delicacies and traditions
HISTORICAL AND TOURIST LANDS
---
Through the pages of their historical moments and patrimonial sites, Seine-et-Marne and Marne reveal a true book of history.
Seine-et-Marne, so near to Paris, but so different…
Passed the threshold of the capital, you are plunged into the middle of majestic sites known in the whole world. Discovering Seine-et-Marne, it is to immerse oneself in a world of timeless beauty, a world where you will be enchanted by treasures which crossed time.
From the Fontainebleau's castle to the Vaux-le-Vicomte's castle, to the Blandy-les-Tours' cathedral, you will be able to discover in Seine-et-Marne the witnesses of a past rich in events. Over there, sovereigns and fortunate families have followed sovereigns and fortunate families one another through the ages to transmit the traditions, to combine the elegance of architecture and the spirit, and to share a refined lifestyle. Welcome in Seine-et-Marne, true cradle of French history :
• The Meaux's cathedral, the Dammarie-les-Lys' royal abbey ruins,
• The Provins' medieval city, and the medieval city of the Renaissance in Moret-sur-Loing,
• The Templars commander's residence of Coulommiers
• The historical cities of Melun, Nemours, Jouarre, Château-Landon and Chelles,
• The Barbizon's village.
Sheltering in particular the illustrious Fontainebleau's forest, Seine-et-Marne is punctuated by nearly 150,000 hectares of forests, luxuriant parks and beautiful landscaped and formed gardens which charm the walkers in search of harmony and aestheticism.
All the faces of Champagne...
Coronation of French kings, from Clovis to Saint-Rémi, Charle VII or Jeanne d'Arc… since the dawn of time, Marne often saw its own history merging with French history !
Reims, an exceptional city on more than one account, city of coronations of French Kings, open in front of you with its four inevitable sites, Unesco World Heritage Site : the Notre-Dame's cathedral and the Tau's Palace, cathedral's museum work, the Saint-Rémi's basilica and museum, dedicated to the bishop who baptized Clovis.
But Marne is also :
• The Champagne's vineyards which work a landscape. This beautiful one is worth seeing all year round because of its colors variation,
• The Champagne's bocage where water is queen as the image of the vast lake of Der-Chantecoq,
• Châlons en Champagne, the small Venice of Marne,
• Around Esternay, Sézanne or Montmirail, the Brie Champenoise's history appears when you walk from site to site, between medieval cities, castles, abbeys, churches and other strong emotional places.
• Without forgetting the Argonne's country, in the Champagne plains borders, which offers its vast forests, its green meadows and its villages named « villages nature ».
GOURMAND
---
Seine et Marne's soil is as generous as authentic, there are greedy products, chefs and artisans as well : here is the secret weapon of Seine-et-Marne.
To the East of greediness ! Seine-et-Marne has got serious assets to satisfy all the gourmets taste buds. On the whole, Seine-et-Marne is a land of greediness and you will find famous local products : Brie in Melun (famous cheese), mustard in Meaux, roses specialities in Provins and barley sugars in Moret sur Loing.
Alternately unusual, extraordinary or enigmatic, Champagne and Marne keep for you exceptional moments
From Champagne's snails… with their Champagne sauce to the myths and required pigs feet « à la Menou », from the delicious roses biscuits cake to the magic perfume of almond, the Marne's gastronomy is both surprising and refined, made in the image of its vintage wines.